Cosmetic Dentistry – York, PA
Enjoy Having a Smile You're Proud Of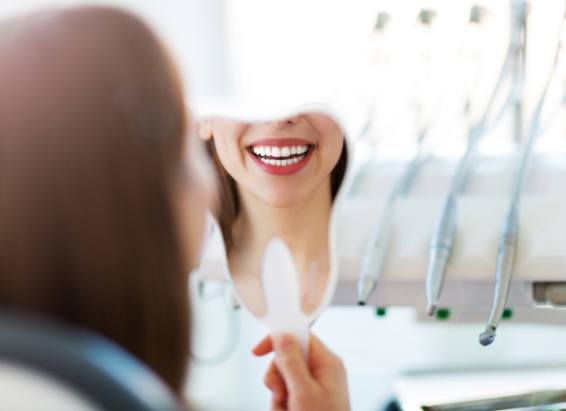 If you're like most people, you probably weren't born with a perfect set of teeth. Dental flaws might be keeping you from feeling proud of your pearly whites. Here at Aesthetic Dental Arts, we would love to help you achieve a more confident, attractive smile with cosmetic dentistry. With so many services to choose from, we're able to fix practically any cosmetic flaw. Call us to find out which treatment is right for you!
Why Choose Aesthetic Dental Arts for Cosmetic Dentistry?
Convenient Take-Home & In-Office Teeth Whitening Options
Gummy Smile Correction Offered
In-House Dental Plan Makes It Easy to Save
Veneers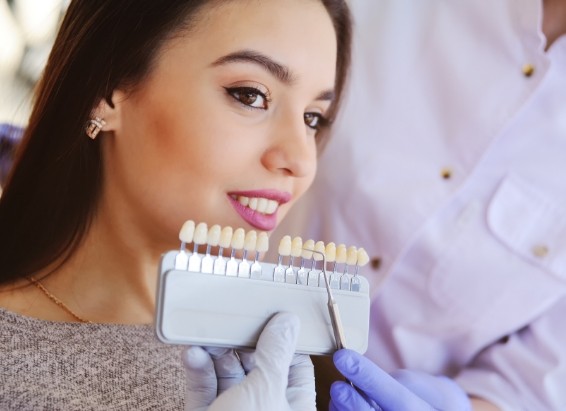 You can think of veneers as your one-stop shop for addressing multiple aesthetic imperfections at the same time. These thin, customizable shells are made from dental porcelain, which looks impeccably like natural tooth enamel. After placing the veneers over the fronts of your teeth, your smile will instantly appear as if it was never flawed to begin with!
Lumineers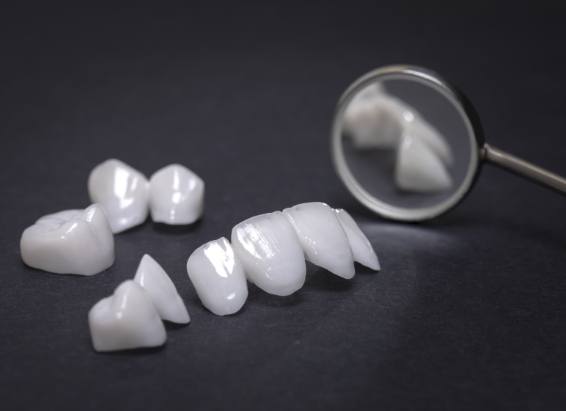 While veneers are a great way to transform your smile, they do require a thin layer of enamel to be removed in order to make room. Because enamel cannot grow back, this makes veneers an irreversible procedure. If you'd like a less permanent alternative, we offer Lumineers. They cover up all of the same cosmetic flaws as traditional veneers, but they're much thinner, so we won't need to remove any enamel before placing them.
Metal-Free Dental Crowns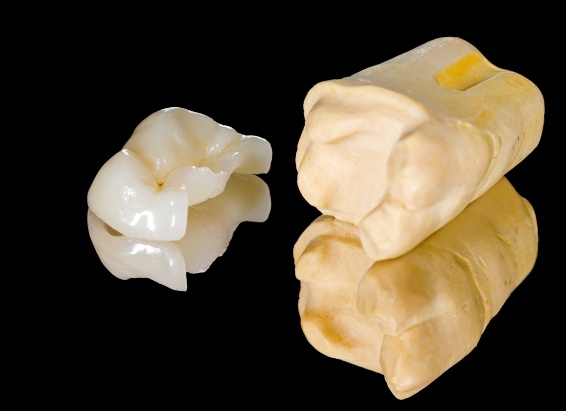 In the past, dental crowns were made from gold, silver, and other metals that immediately shone a spotlight on your dental work. Today, we're able to provide crowns that blend right in with your natural smile. Instead of being made from noticeable metals, they're crafted from lifelike dental ceramic, which can be shaded to match the exact color of your teeth.
Cosmetic Bonding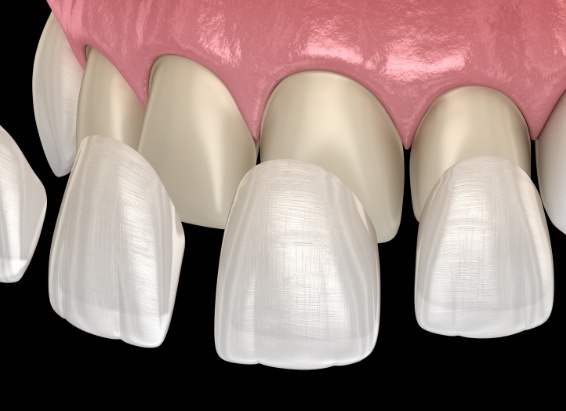 While veneers and crowns take a couple of appointments to place, cosmetic bonding can fix many of the same aesthetic issues in a single visit. This quick-fix involves using composite resin to conceal stains, fill in chips and cracks, build up misshapen teeth, or even close tiny gaps between teeth. Bonding rarely takes more than 30-60 minutes, and it's one of the most affordable ways to improve your smile!
Teeth Whitening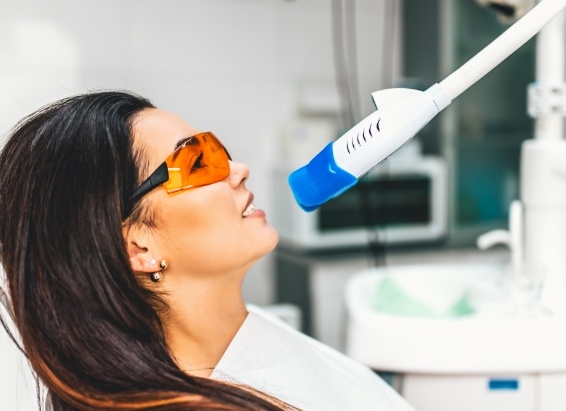 Unlike the products you'll find in stores, professional teeth whitening is an effective way to remove stains and discoloration caused by pigmented foods, drinks, tobacco, and even aging. At Aesthetic Dental Arts, we offer Pola and KOR whitening solutions that can be used in a single in-office visit or more gradually in the comfort of your own home. Either way, you'll have a dramatically brighter smile that will leave you feeling more confident than ever!
Gum Recontouring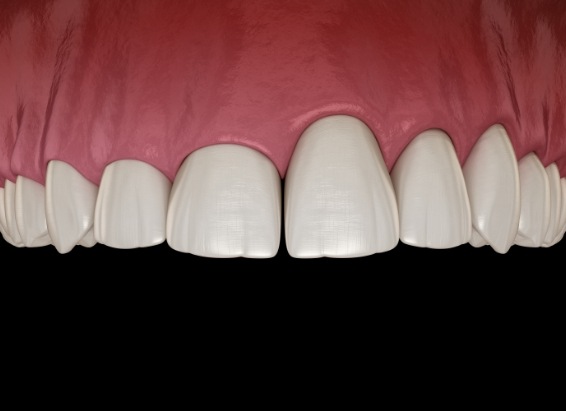 Sometimes, your teeth aren't to blame when something looks off about your smile; it might be your gums! Overgrown gum tissue can make your teeth look short and stubby, but gum recontouring, also known as "gummy smile correction," is a great way to fix this issue. Using an advanced diode laser, Dr. Singh can remove excess gum tissue and even out your gum line, allowing you to show off your pearly whites to the fullest.
Smile Makeovers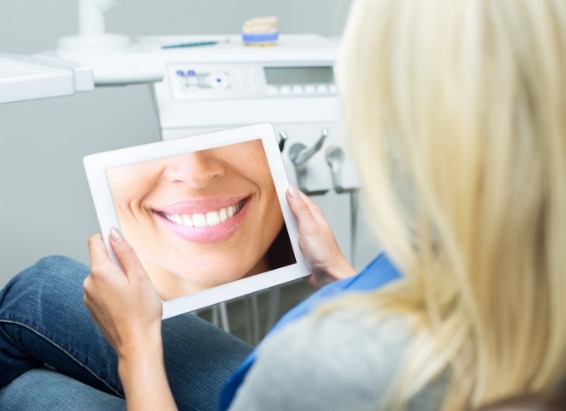 Are your teeth so flawed that having an attractive grin seems completely out of reach? With a smile makeover, that's simply not the case! No matter how your teeth look at the moment, Dr. Singh can devise a customized treatment plan, known as a smile makeover, to bring out their full beauty. He'll ask you about the smile upgrades you have in mind, and with his expert knowledge, he'll make sure they become a reality!