Restorative Dentistry – York, PA
Bringing Back Your Healthy, Functional Smile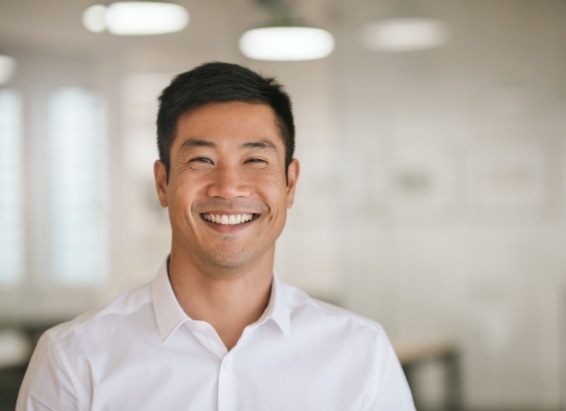 It's not uncommon for teeth to become worn, decayed, or damaged over the years. After all, they're strong, but not indestructible. Unfortunately, teeth cannot repair themselves, so unless you seek treatment, the damage will only worsen with time. At Aesthetic Dental Arts, Dr. Singh offers a number of restorative dentistry services in York to help your teeth look and feel as if they'd never been damaged in the first place. Call our team to book a consultation!
Why Choose Aesthetic Dental Arts for Restorative Dentistry?
Relaxing Sedation Dentistry Available
Goop-Free Dental Impressions with Digital Scanner
Weekend, After-Hours, & Same-Day Appointments for Dental Emergencies
Tooth-Colored Fillings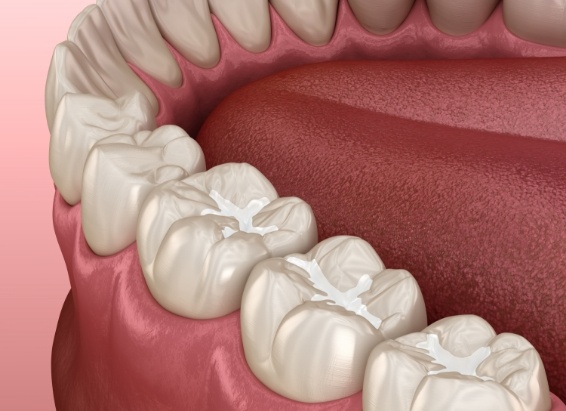 When a small section of a tooth's structure is lost to decay, we must replace it with filling material. Rather than the silver amalgam fillings that are commonly used, we utilize composite resin to place tooth-colored fillings. As the name suggests, they can be customized to match the shade of your teeth for seamless results. They also allow us to preserve more of the natural structures, limiting sensitivity to hot and cold temperatures.
Dental Crowns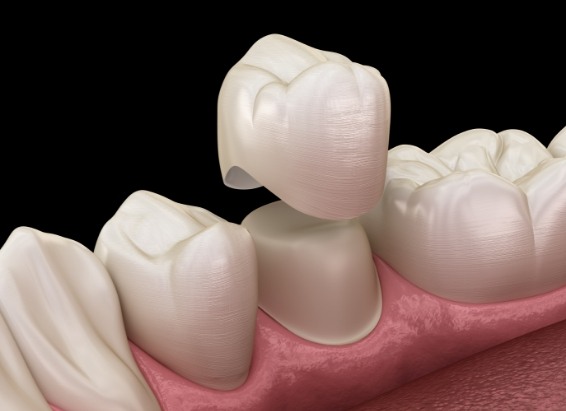 For a severely decayed, broken, or otherwise at-risk tooth, we can place a specialized cap, called a dental crown, over it. The tooth will then be able to function as normal while also being shielded from sustaining further damage. We offer classically durable metal crowns for back teeth, but for those that are visible in your grin, we may recommend porcelain crowns for a more natural appearance.
Learn More About Dental Crowns
Full-Mouth Reconstruction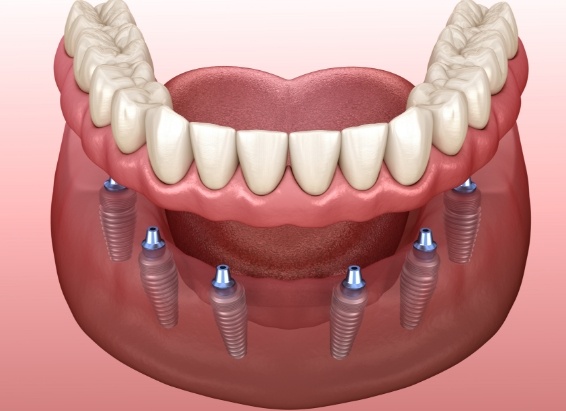 Patients with multiple teeth that need extensive repair or even replacement can benefit from a custom treatment plan called full-mouth reconstruction. After Dr. Singh takes a close look at your teeth, jaw, gums, and oral anatomy, he can come up with a comprehensive approach for bringing back your healthy, functional smile. No matter the current state of your grin, a full-mouth reconstruction may be just the thing you need to feel confident in it again!
TMJ Treatment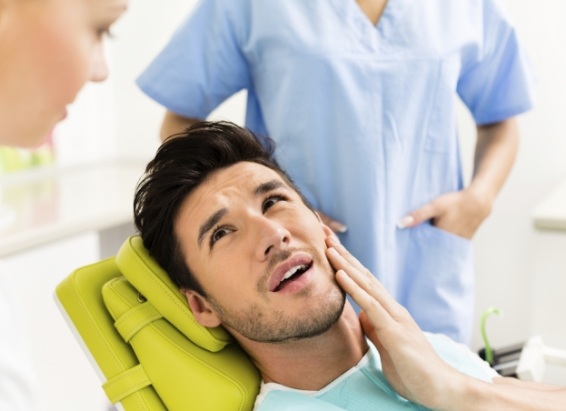 Chronic soreness or pain in your jaw, face, neck, or shoulders may point to a problem with the temporomandibular joints (TMJs), which are the small joints that connect the lower jaw to the base of the skull and allow you to open and close your mouth. TMJ disorder (TMD) can occur for many reasons, but Dr. Singh can use occlusal splints that gently realign your jaw into a healthier position.
Sleep Apnea Treatment
If you're constantly exhausted, you might have untreated sleep apnea, which can harm your overall health. To find out if your airway is being blocked at night, Dr. Singh can let you borrow a convenient at-home sleep apnea testing system called Medibyte. If we find that you do have sleep apnea, we can provide a custom oral appliance that comfortably repositions your jaw to keep your airway open, ensuring you achieve uninterrupted sleep.